In het kader van Pride Amsterdam is er van 27 juli tot en met 19 augustus een kleine vitrinetentoonstelling over Carol van Herwijnen te zien.
Op 7 juli is het tien jaar geleden dat de veelzijdige acteur Herwijnen overleed.  In een drietal tafelvitrine's zijn foto's, documenten en programmaboekjes te zien uit zijn lange theatercarrière. In 1965 deed Van Herwijnen eindexamen aan de Amsterdamse Toneelschool. Zijn eindexamenklas werd bekroond met de Top Naeff-prijs. In deze klas zaten ook Marja Kok, Rudolf Lucieer, Sjoukje Hooymaayer, Krijn ter Braak, en Jeroen Krabbé. Hij debuteerde in 1965 bij Toneelgroep Studio te Amsterdam. In 1966 won hij het I.C.C. Concours. Vorige winnaars waren onder anderen Henk van Ulsen en Peter Oosthoek. In 1967 studeerde hij een jaar met een beurs van 7Up aan de American Musical and Dramatic Academy te New York..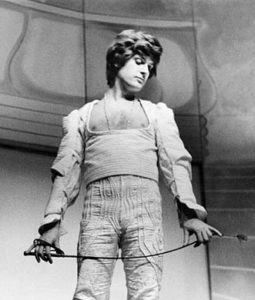 Van Herwijnen was gedurende enkele decennia te zien op toneel, televisie en film. Hij vertolkte hoofdrollen in stukken van onder meer Shakespeare, Brecht, Tsjechov en Sartre. Sinds 1968 is Van Herwijnen vaak te zien geweest in volgende televisieseries: Kunt u mij de weg naar Hamelen vertellen, meneer?, Floris, Stemmen (met Wim T. Schippers), Toen was geluk heel gewoon, Charlotte Sophie Bentinck, Otje (als burgemeester), Baantjer, Grijpstra & De Gier en Flikken Maastricht. Een van de films waaraan Van Herwijnen heeft meegewerkt is de Amerikaanse Cheech & Chong-film Still Smokin, een Engelstalige cult-classic. In 1988 is hij onderscheiden met de belangrijkste Nederlandse toneelonderscheiding, de Louis d'Or, voor zijn spel in Om het af te leren (One for the road) van de Engelse schrijver Harold Pinter.